Post by sandbachhatter on May 21, 2017 7:03:05 GMT
This week is my final stint in charge of CHASM. I've again tried to go for a few countries we haven't yet visited, so take your pick from these three beauties:
Wisla Krakow (Poland)


Wisla, formed in 1906, compete in the Polish Ekstraklasa (the top division in Poland), and are one of the oldest and most successful clubs in the country. Since 1999, they have won the Polish title eight times, and the Polish Cup 4 times.
They haven't enjoyed as much success in Europe of late, as the last time they progressed to the latter stages of any major European competition, was their quarter-final exit from the 1978/79 European Cup.
Wisla ply their trade at the 33,000 seater Stadion im. Henryka Reymana, which is a rather impression erection, it has to be said: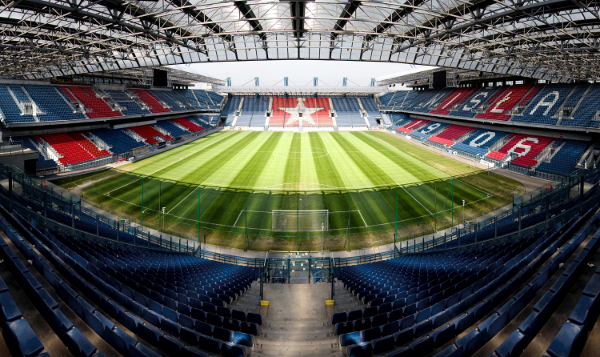 They're like a Polish Crystal Palace.


Most of the current squad are – as might be expected – Polish, although there are pairings of Croats, Spaniards and Colombians in there too (like Wisla are planning on building a massive ark, to re-populate the nation when the apocalyptic floods inevitably arrive).
Their main rivalry – somewhat bizarrely – is Walsall. Quite what they have against a League One outfit from the West Midlands is a mystery. Unless I've misread that.
I've said it before, and I'll say it again – you can't Polish a turd, but you can vote for one!
FC Winterthur (Switzerland)


Over to the Canton of Zurich (in the North East of Switzerland), we go now, to pay visit to FC Winterthur of the 'Swiss Challenge' League (which frankly sounds like a delicious chocolate-eating competition).
Despite sporting the sort of logo which wouldn't look amiss on the left nipple of a Nazi soldier, FC Winterthur are extremely friendly, and have had the good grace to allow the rest of Switzerland to take all the honours for the last hundred years. Yes, 2017 marks the centenary of the last time our pals in Winterthur won anything, although they did reach the final of the Swiss League Cup in consecutive seasons (1972 and 1973) only to lose on both occasions.
They play at the 8,550 capacity Stadion Schützenwiese, which isn't a million miles away from most of the grounds we've visited this season (well, actually, it's about 800 miles away, but I was speaking figuratively).


Reminds me a bit of Tamworth's Lamb Ground.

Unsurprisingly, Winterthur favour an all red kit, and if you thought Wisla Krakow had the kind of immigration policy the Tories might envy, spare a thought for the foreigners at FC Winterthur, as there are only three of them (well, there are also two Austrians, but that's essentially the same as being Swiss, only with a more chequered past). Yes, there is another Croat (those boys really get about) and an Italian, but most surprising of all (not least to him, I should imagine), is Brazilian Silvio, who must wonder about getting a new agent.
Don't take the piss, vote for the Swiss!
Wellington United AFC (New Zealand)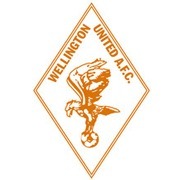 Grab your passports, shorts, and all the sedative medication you can lay your grubby little mitts on, because this next schelp is a belter – we're off to New Zealand!
An unchartered part of the world thus far in CHASM, Wellington United are – as their name suggests - from the capital of the country (on the North Island) and play in the country's Capital Premier League.
Formed only quite recently, in 1986, following a merger of Wellington Diamond United and Wellington City (at which point they came up with the rather unimaginative and amalgamated name Wellington City Diamond United – later shortened to just Wellington United), they play at the 5,000 capacity Newtown Park stadium. Oh look, another sodding running track:

Wonder if they erect a beer tent, when a large away following arrives in town?

Despite being thousands of miles from the Netherlands, Wellington take inspiration from our substance-abusing, sex-crazed, bicycle-riding Dutch friends, as their home kit is orange shirt with blue shorts. Their away colours, rather less interestingly, are completely white, like they might be sponsored by Persil or Daz (which, from what I can gather, they are not).

Fancy a vote for the New New Zealanders?