Post by sandbachhatter on May 7, 2017 18:38:28 GMT
Evening folks

This week, hosting duties go to Mr County Heaven himself, Maccy, for his second stint in charge....
Uthai Thani Forest (Thailand)


'U' for 'Underachievers', first off - as we visit the lower-northern region of Thailand to call in on semi-professional outfit, Uthai Thani Forest.
Very much new kids on the block - having been founded as recently as 2010. But in terms of making their presence felt quickly on the pitch, Fylde they are definitely not. The early years of Unai Thani's life were spent bumping perilously near the bottom of the fourth-tier Regional League... until 2016, that is, when the club actually finished in the basement position and was relegated into further oblivion.
FA and League Cup success has been similarly elusive - with nothing but First-Round exits in both competitions to show for knockout-tournament efforts to date. This Forest is not yet in the habit of pulling up any trees!
The club plies its trade at the 4,500-capacity Uthai Thani Province Stadium - although, for some reason, went walkabout in 2013 to host matches in the grounds of (deep breath...) Latyaowitthayakhan School - which must have caused meltdown for the fans' sat-nav settings!
What the club does have going for it is a menacing-looking crest that features a wild-eyed Indian bison. 'The Gaurs', as Uthai Thani are nicknamed, happen to be beasts that scrape into the the top five - behind only elephants, giraffes, hippos and rhinos - when it comes to the world's biggest land animals. If nothing else, the mascot must command respect during pre-match warm-ups...
Utenis Utena (Lithuania)


Next stop, north-east Lithuania - and a club, formed in 1933, that might be described as 'U' for 'Undecided'.
And why? Well, within the first 30 years of its existence, this now-top-flight A Lyga outfit changed its name no fewer than five times - before setting on its current designation, which represented a return to that with which it had started life three decades earlier!
FK Utenis Utena (to give them their full title) play at the modest Utenis Stadium - which, while having space for only 3,000, did, six years ago, take advantage of Lithuania's entry into the European Union by getting spruced up entirely thanks to funding from Brussels.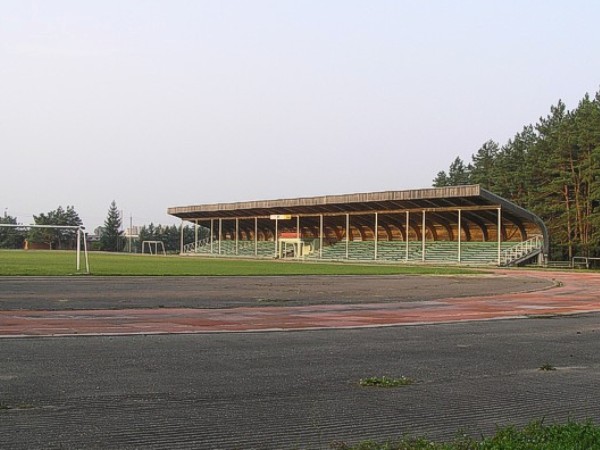 The club turns out in an all-blue kit not dissimilar to that sported by early-21st-Century County, and has continued to punch above its weight in the national first tier - thanks in some measure to an unlikely player-partnership agreement with Danish First Division side HB Køge - whose inaugural manager, Aurelijus Skarbalius, was a Lithuanian.
If a trip to Utena takes your fancy, mind, be sure to wrap up warm. The city's lowest-recorded temperature is a rather parky minus 42.9 °C!


Ulinzi Stars (Kenya)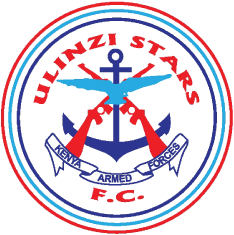 No need for any extra layers at our final destination - given that it hovers near the equator in mid-west Kenya.
The Ulinzi Stars are 'U' for 'Uniformed', having amalgamated, back in 1995, half a dozen armed forces sides - comprising the Air Force's 'Spitfire' club, the Kenyan Navy, a trio of army regimental teams and... erm, 'Waterworks FC' - to create a power to be reckoned with in the Kenyan Premier League.
So far, the plan has worked pretty well, with a hat-trick of titles from 2003 to 2005 - as well as a fourth championship in 2010 that also earned the club the accolade of Kenyan Sports Team of the Year.
The Stars double up in their spare time as the national military team, which has competed in the Military World Games. And visits to their Afraha Stadium can be combined with a peek at the nearby Nakuru National Park - famed for keeping alive the black and the white rhinos, as well as homing, at any given time, thousands (rising on occasion to millions) of flamingos.
And, just as Uthai Thani set great store by a badge to scare all decent-thinking people, so, too, Ulinzi Stars take the honours for donning blood-rose shirts with one black sleeve that conjur up thoughts of knocking about with a niche sect of misguided goths... fittingly enough, among the stronger arguments for bringing back national service!
Get voting!